These creepy looking 'Apple Mouths' are bound to make your halloween party have some extra bite!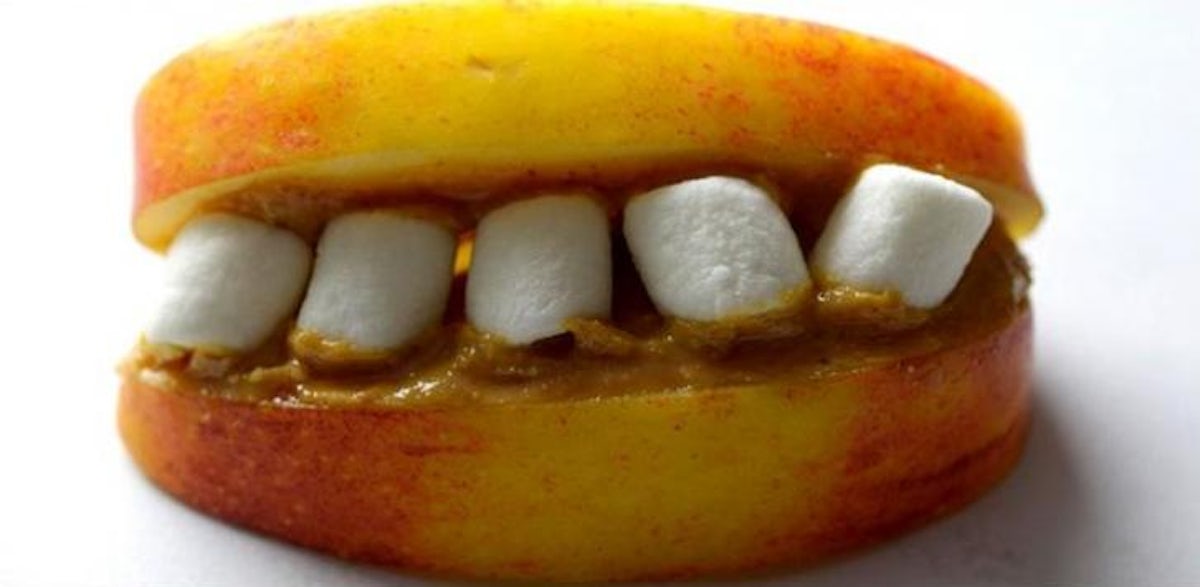 12 x Apple wedges

2 x tablespoon Canna-oil

4 x tablespoons of Peanut butter

30 x Mini marshmallows

Lemon juice

Place the apples on your work surface. Toss with the lemon juice.
In a small bowl, combine the peanut butter with canna-oil.
Spread one side of each apple slices with the peanut butter (These will be forming the mouth lips)
Place 5 mini marshmallows in the peanut butter between the apple lips, and then place the secnd apple slice on top
Cannabis For You, Near You
Join the Herb community and get exclusive offers, early access to products, and good vibes.
October 24, 2010 — Last Updated