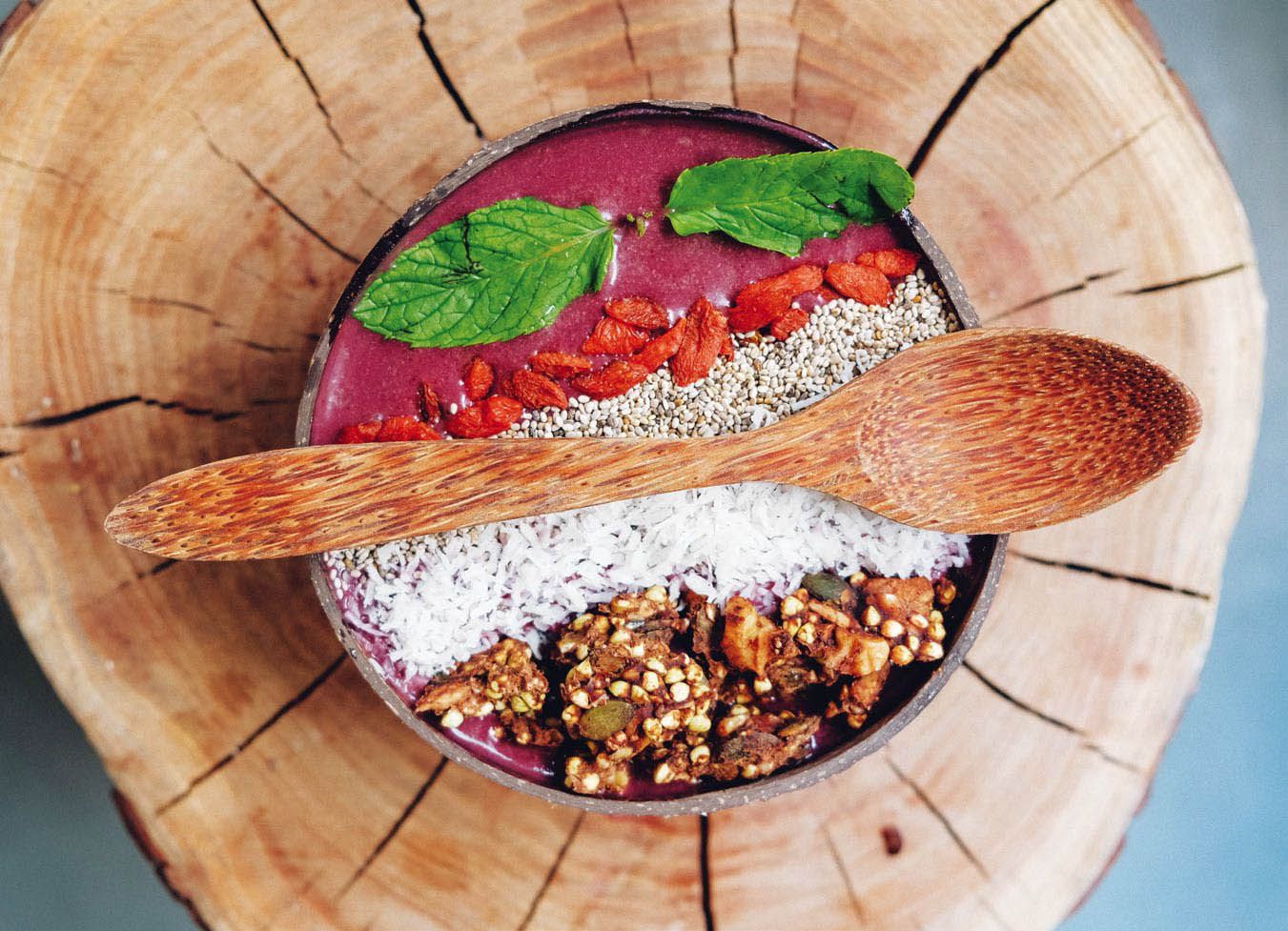 By Stephanie Zubiri
January 19, 2021
The world has radically changed and now more than ever, health and wellness are of the utmost priority. Here are some trends that are on the rise and here to stay this 2021
EMBRACING THERAPY
The pandemic has made it clear that anxiety comes in all shapes and spares no one. Once seen as taboo, or deemed only for those with "serious issues", therapy is being embraced as a normal part of keeping our mental health in check. Whether it's in the form of classic Jungian psychology, esoteric Theta healing or straightforward life coaching, speaking to someone about our worries and emotions has become an acceptable and more commonplace practice.
jungcirclecenter.ph; thirdeyeonline.com; kimilu.com
FITNESS AT HOME
Even if the gyms have started to open, at-home workouts are here to stay. Practical and time saving, exercising at home has never been more exciting or elaborate. From one-on-one zoom coaching to having your own personal spin bike, the options are limitless. Studios such as Ride Revolution, Saddle Row and One Life Pilates offer rental services for their equipment along with subscriptions
to their online classes. Or check out Rise Nation for its vertical climbing workouts guaranteed to make you feel the burn. More and more people are also dedicating a space in their homes to accommodate their daily fitness routines. Scavolini has the perfect system to configure that ideal workout room with a unique product line comprising a specialised wall-mounted frame, signature equipment and storage options designed by Mattia Pareschi called Gym Space.
@riderevolution; @risenationph; @saddlerowph; @onelifestudio; www.modularityhome.com
Read also: What's New In Fitness: A Glimpse Inside Rockwell Atletica's New Equipment And Protocol
SUPER SMOOTHIES
Up your smoothie game with a dose of açai and guarana. A berry endemic to Brazil, açai is rich in antioxidants, a great source of fibre, low in sugar
and nutrient dense. This Amazonian fruit known as guarana, has been used for centuries by Brazilian tribes for its healing and energy-boosting properties. The super fruit also carries natural caffeine which can be twice as more potent than a coffee bean and contains more antioxidants than green tea! It is often used to aid in weight loss, enhance performance and reduce mental and physical fatigue. Actor and entrepreneur Fabio Ide recently launched Açaí Vibe, a frozen soft serve made from fresh açai berries and guarana fruit that can be easily incorporated into smoothies, used as a base for smoothie bowls or even eaten as it is like a healthy alternative to ice cream. "Our açai tastes best with fresh fruits such as berries, banana, mango and kiwi," shares Ide. "To enhance the taste, we also suggest tossing in some granola, coconut flakes and hemp and chia seeds."
@acaivibeph; @fabioideofficial
VERY VEGGIE
Despite being nutrient dense, vegetables have long been regarded as a side dish, a culinary afterthought. Today, however, they are more and more in the spotlight. Juana Manahan Yupangco, founder of the plant-based movement Mesa Ni Misis, published her first cookbook with the same name. Taking inspiration from global cuisine, she brings to life local and sustainable vegetarian dishes that deserve to be the main course.
@mesanimisis; mesanimisis.com
CONSCIOUS CLOTHING
How often do we really think about where our leggings come from? Those cute coord tights you've been wearing could be potentially contributing to the devastation of the planet. What most people don't know is that most activewear is made from synthetic materials, primarily virgin polyester derived from petroleum, treated with harmful chemicals and is, in essence, made from plastic. The production alone has a significant negative impact on air quality and water pollution, plus with the rising trend of athleisure every day, it is the new fast fashion, often ending up polluting our planet for years to come. Fortunately, there are more and more conscious options in the market either made from all-natural materials like Tencel lyocell or made from recycled plastic. Check out brands like Indigo Luna, Outdoor Voices or local brand, Groove Activewear which is made from recycled polyester and Global Recycle Standard and Oeko Tex Standard 100 certified. Each piece is equivalent to about 20 to 30 plastic bottles! Do bear in mind that the most sustainable option is to wear and re-wear your pieces for as long as possible!
@grooveactivewear
CBD
Cannabidiol, more commonly known as CBD, is a cannabinoid derived from marijuana. Unlike THC (tetrahydrocannabinol), another cannabinoid, CBD does not produce any of the "high" normally associated with the consumption of the plant. More and more countries have begun to legalise the use of medical marijuana as science and research have proven it's efficacity in dealing with different kinds of ailments. Known to work wonders as an anti-seizure for patients with epilepsy, CBD has also been prescribed to treat anxiety and sleep disorders, chronic pain and even incorporated as part of cancer treatment with studies showing that it may inhibit cancer cell growth. The benefits of CBD oil have even transgressed into the realm of beauty with face oils and other skincare products made with the cannabinoid. Reducing inflammation, it helps control acne and improves stressed out skin. While marijuana for recreational use is still illegal in the Philippines, Congress passed House Bill 6571 or the Act Providing Compassionate and Right of Access to Medical Cannabis and Expanding Research into its Medicinal Properties and for Other Purposes on January 29, 2019. CBD and hempseed oil derived products are still unauthorised for import or sale in the country. However, the Philippine Drug Enforcement Agency Director General Undersecretary Arturo Cacdac Jr recognises that "the benefits outweigh the risks", a step in a more accepting direction.
Adaptogens
Adaptogens are non-toxic plants that help the body regulate its hormonal system, allowing it to respond better to stress. Used in Chinese and Ayurvedic medicine, these herbs, roots and fungi interact with the adrenal system and are said to help the body cope with mental and physical fatigue. Ginseng, Ashwaganda, Cordyceps, Maca, Rhodiola rosea, Holy Basil and our local Moringa are some of the more popular adaptogens in the market, claiming to have a host of benefits including boosting your immune system, reducing cortisol levels, promoting healthier sleep patterns, improving mental performance and reducing exhaustion. As with any supplements, consult with your doctors first.
@thehealthygrocery
Gut Health
Containing trillions of good bacteria, a healthy gut microbiome is not only necessary for proper digestion; it has been proven to communicate directly with the nervous and hormonal systems, contributing to your overall health, immunity and wellbeing. A combination of probiotics (good microorganisms) and prebiotics
(a type of fibre that can't be digested by the body but serves as food for the probiotics) both are highly recommended to keep the balance.
Macky Fäh, jeweller and an adamant advocate of good gut health, shares her protocol. "Every morning I make myself a prebiotic shake. Usually with banana, pineapple and flax seed. Sometimes I add kiwi, grapes or berries when available. Then I follow it up with some probiotics usually in the form of kombucha or a tea made with Hindy Weber's fermented honey. About once or twice a week I add some steeped Mexican mint* into this for its detoxing effects."
@mackyfah; @hindyweber
*Mexican mint: Also known as Cuban oregano or Indian borage, a hardy plant that promotes sweating and is said to help detoxify the body, optimise digestion, improve skin quality and even ease arthritis pain.
Read also: Style Profile: Macky Fäh
Source: https://ph.asiatatler.com/life/health-and-wellness-trends-to-watch-out-for-this-2021
Bio CBD PLUS – The Most Effective CBD on the Market!
CBD Capsules offer a convenient way to take CBD on the go or for those who may not like the taste of our tinctures.
Learn How to Start Your Own CBD Business From Home – Cash In on the Green Rush and Join the Power Team Today!
CBD For Pets – As your pets age, they need CBD too… heal their pain and make them young again!
CBD Tincture – Enjoy the benefits of our full spectrum CO2 extracted CBD
---
» Inline Ad Purchase: Intext Link