How To Make Cannabis-Infused Jam As Gifts
Whether you're preparing for US Thanksgiving or you're eager to start the holiday gift shopping, we're going to show you How To Make Cannabis-Infused Jam As Gifts!
I for one, love getting jams and preserves from friends.
Secondly, I don't have to make it, and on top of that? I just have to enjoy eating it and the Canna Jam vibes!
---
Here's How To Create a Cannabis Gift Jar of Jam
Start with your Jam Recipe (below)
Once your jam is all ready, make sure you have a beautiful decorative mason jar. You can buy them on Amazon here.
Using beautiful papers, burlap bag, and/or rustic-looking ribbon and strings, decorate your jar, and get creative.
You can also add a personalized note tag or something simple like "Mary-Christmas"!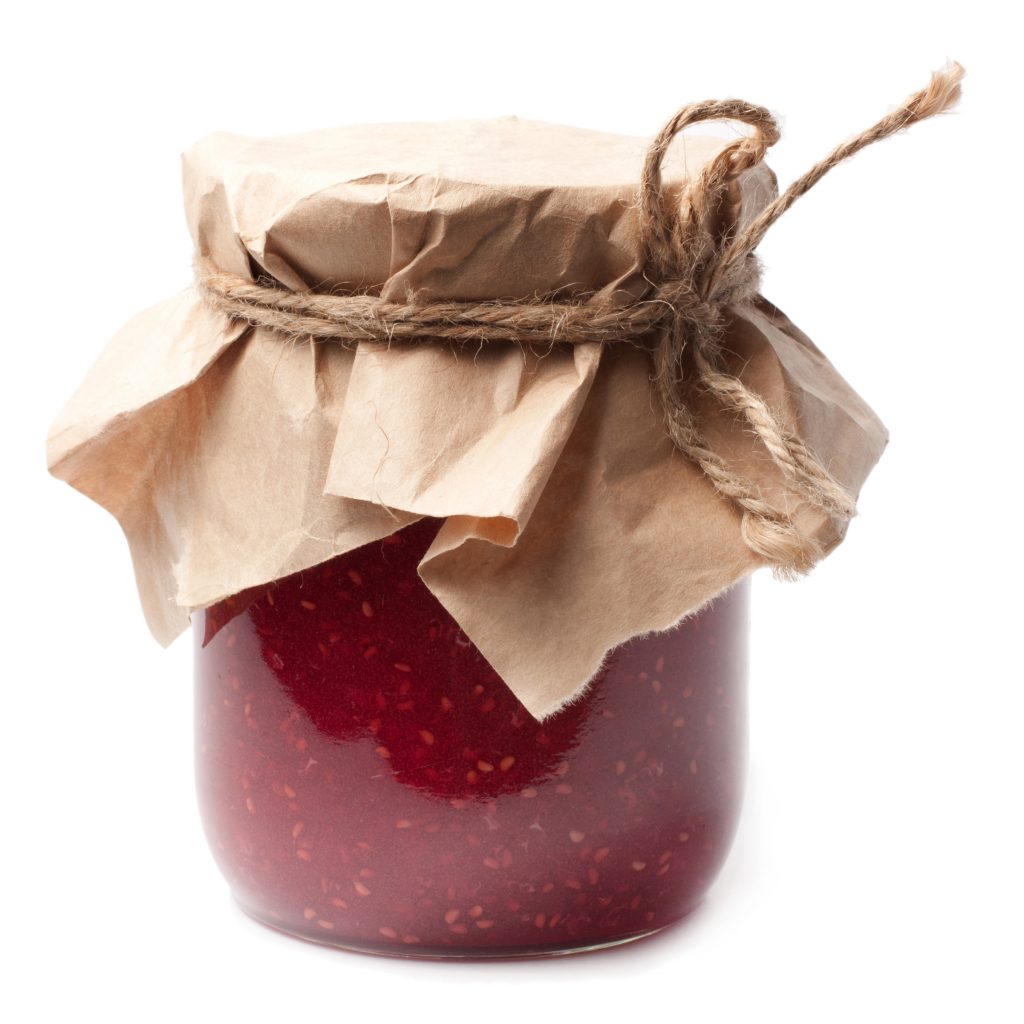 ---
Friends will be touched with this thoughtful gift for two reasons:
You've spent all of this time and energy preparing and making homemade Cannabis-Jam
They get to get high over the holidays!
Canna-jam is a two-stage process; the first stage involves making canna-honey and the second is the jam-making itself.
We'll guide you through both recipes below.
Before you dive into these recipes, make sure to decarb your weed. Instruction video here.
Step #1 – How To Make Canna-Honey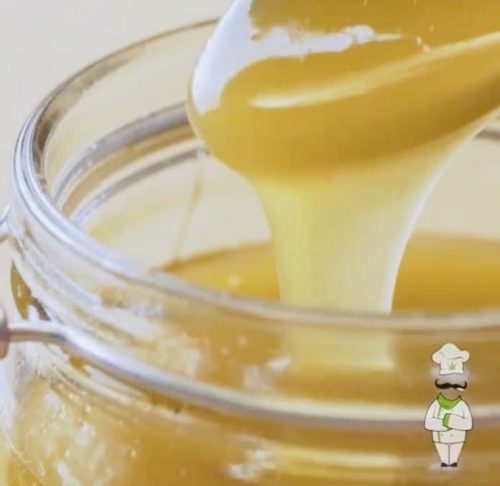 Calories: 200kcal
THC: 220-440 mg per jar
Ingredients
Instructions
In a strong mason jar, add honey 1 vanilla bean and cannabis coconut oil.

Heat all together for about 5 minutes.

It's that easy!
Nutrition
Calories: 200kcal | Fat: 20g
Want another great ganja-gift-giving tip?
Why not hang a little bag of bud around your Canna-Jam Jar for an extra added touch?!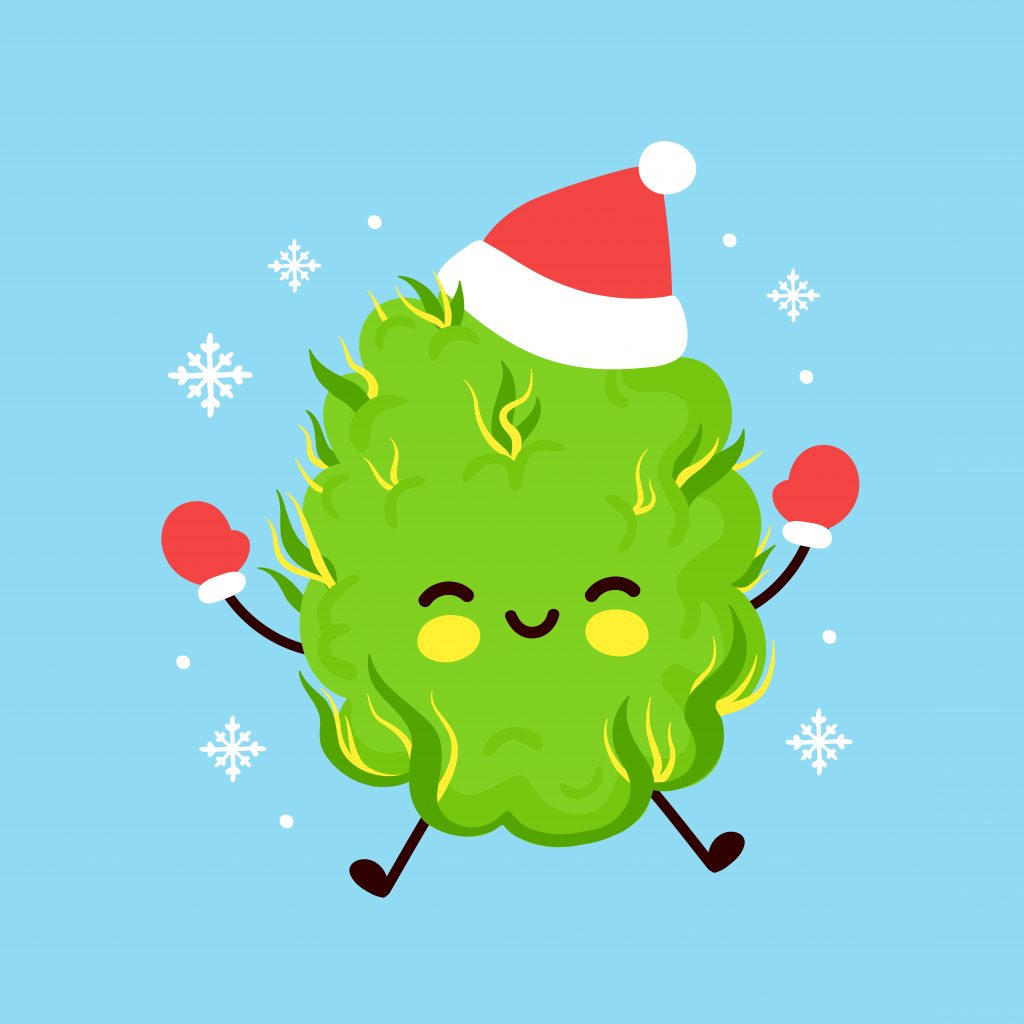 Step #2 – Cannabis-Infused Jam Recipe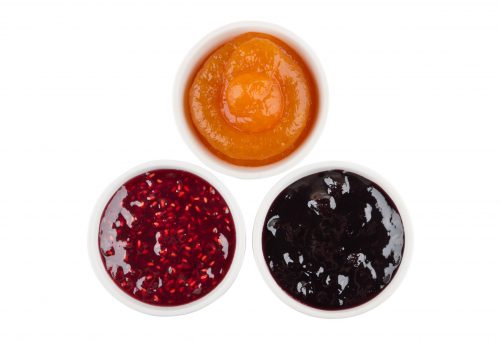 Servings: 4 people
Author: Steph Van De Ven
Cost: 10-20
Ingredients
1/4

cup

Canna Honey

4

cups

Fruit

Fresh and your choice

2

cups

Sugar

1/4

cup

Fresh lemon juice

Squeezed
Instructions
Heat sugar and lemon juice in saucepan on low heat. Stir constantly until sugar has dissolved fully. This process takes about 10 minutes.

Stir in fruit and make sure it's all cooked down/melted in. Cook for roughly 20 minutes. Want thick chunky jam? Cook for 20. Smoother jam? Cook a little longer than 20.

Place ⅛ cup canna-honey at the bottom of each jar.

Divide contents of the saucepan evenly between each mason jar. Stir it all together in the mason jar. Use a small fork.

Allow to cool, enjoy, and decorate!