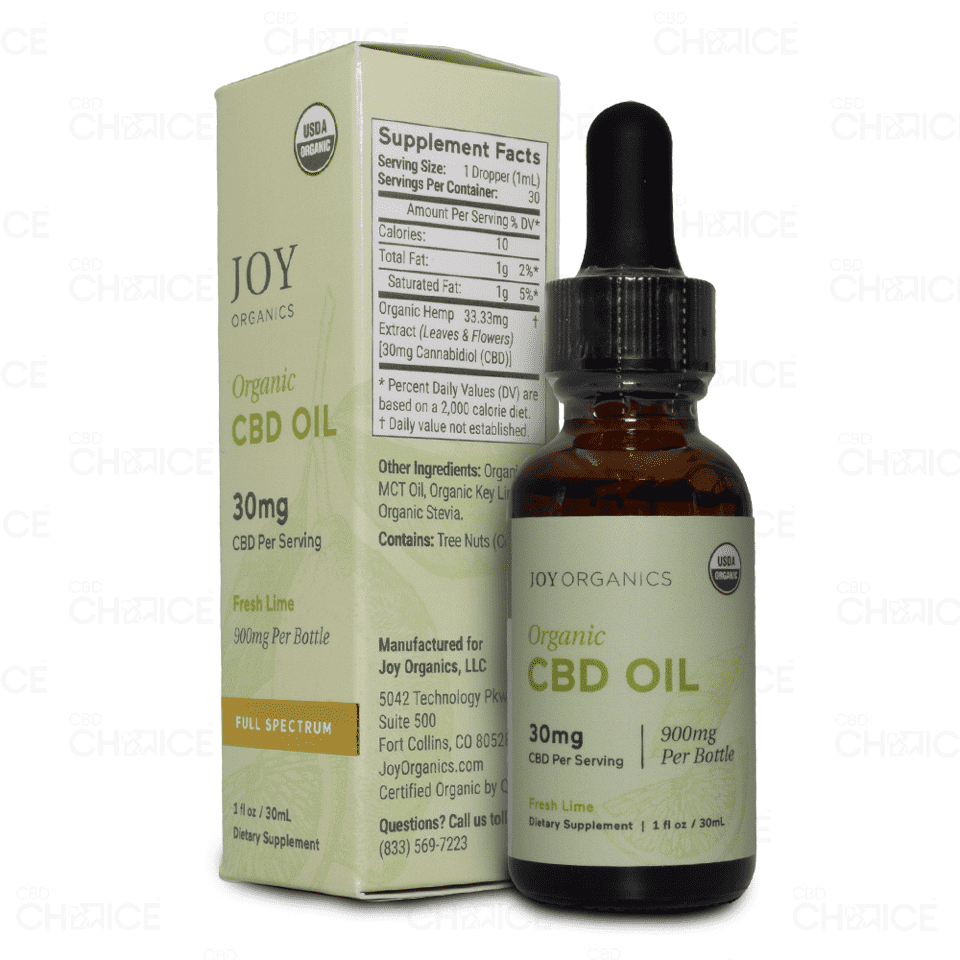 Description
Joy Organics Fresh Lime Organic CBD Oil
Looking for a 100% organic CBD option? There's simply no better than what you'll find here. Joy Organics is at the forefront of delivering pure, all-natural, and 100% organic CBD products, and this delicious Fresh Lime CBD Oil delivers everything you could want.
It's gentle, slightly sweet lime flavor comes from an authentic key lime oil extract and sweetened with organic stevia. The result is a thoroughly delicious and distinctive taste that simply can't be emulated by synthetic or processed ingredients. This is the taste of natural citrus, pure and simple.
What's more, the CBD you'll find here is a full spectrum extract from pure, USDA certified organic hemp. Untouched by contaminants, preservatives, or other potentially harmful ingredients, it delivers a full spectrum entourage effect with absolutely no distractions.
With a product so pure as this 100% organic Fresh Lime CBD Oil, it should go without saying: it doesn't get any more natural than this. We send out each and every batch of Joy Organics Fresh Lime Organic CBD Oil for comprehensive, third-party lab testing. These tests ensure the purity, potency, and safety of the product you'll receive, so you can be confident you're getting only the best.
For pure, natural CBD the way nature intended, trust organic. Joy Organics brings the very best of nature in the purest form you'll find anywhere. See the difference a little Joy can make in your life.
Ingredients
Organic MCT oil

Organic phytocannabinoid-rich hemp extract

Organic key lime oil

Organic Stevia